---
Discography
Dreamscape Requiem
November 2014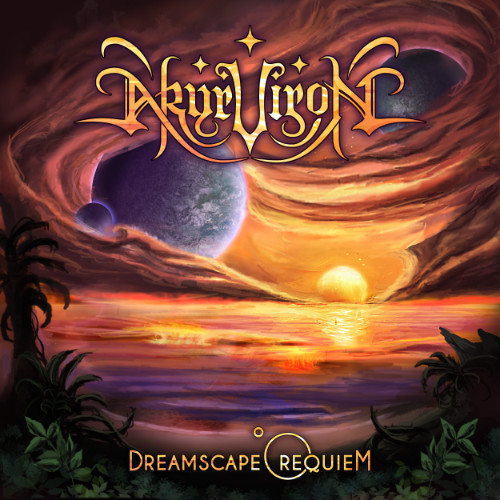 1 – Endless Horizon (2:47)
2 – Infinity's Shores (8:25)
3 – Skies of Destiny (7:00)
4 – Immortal Sun (7:25)
5 – Azure Kingdom (6:13)
6 – Diamond Waves (7:26)
7 – Realm Beyond (7:58)
8 – Solace Everlasting (5:30)
Dreamscape Requiem broke away from standard songwriting conventions resulting in tracks that are much less rigid in their structure than previous work. The sound of the album is fairly unique when compared with the rest of the discography, and contains many elements reminiscent of old video game music.
Artwork by Johannes Kert Roots.
Logo and lettering by Wappenschmied.