---
Discography
Equanimity
January 2019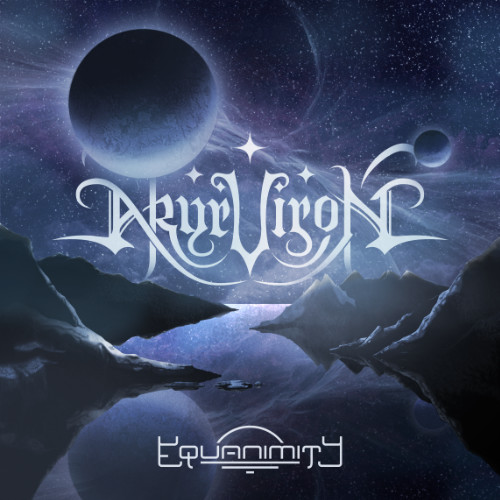 1 – Wanderer's Path (3:44)
2 – Ark of Light (7:54)
3 – Ocean of Vigor (7:37)
4 – Starseeker (5:27)
Equanimity marks an evolution in the sound of Akyrviron, with lower tuned guitars and bass, a generally slower pacing (with the exception of Ocean of Vigor) and an increased emphasis on both atmosphere and soundscape. This trend was further explored and expanded upon in the subsequent release, Verity.
Artwork by Belén Morante.
Logo and lettering by Wappenschmied.