---
Discography
Harmony's Bastion
November 2016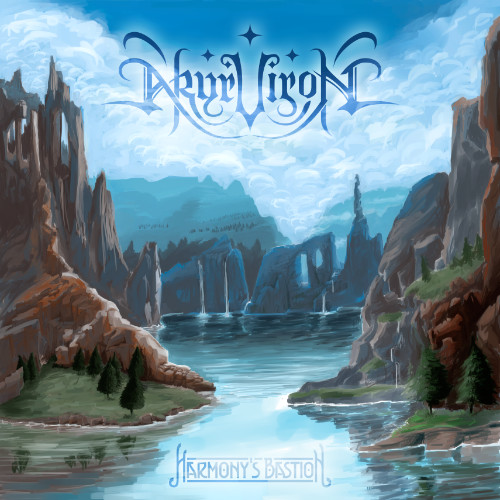 1 – Utopia's Beacon (2:24)
2 – Harmony Sanctum (7:26)
3 – Solar Regeneration (7:48)
4 – Sovereign Realm (6:06)
5 – Idyllic Path (6:32)
6 – Serenity's Sun (7:35)
7 – Creation's Storm (5:49)
8 – Sapphire Seas (7:35)
Harmony's Bastion is ultimately the last full-length release of Akyrviron that could be considered to be mostly within the symphonic power/folk metal genre. In some ways, it is the end of an era, but despite this, many elements have remained consistent on later work despite the genre and pacing shift.
Artwork by Belén Morante.
Logo and lettering by Wappenschmied.